Villa reform: Pool Renovation and Garden Reshape: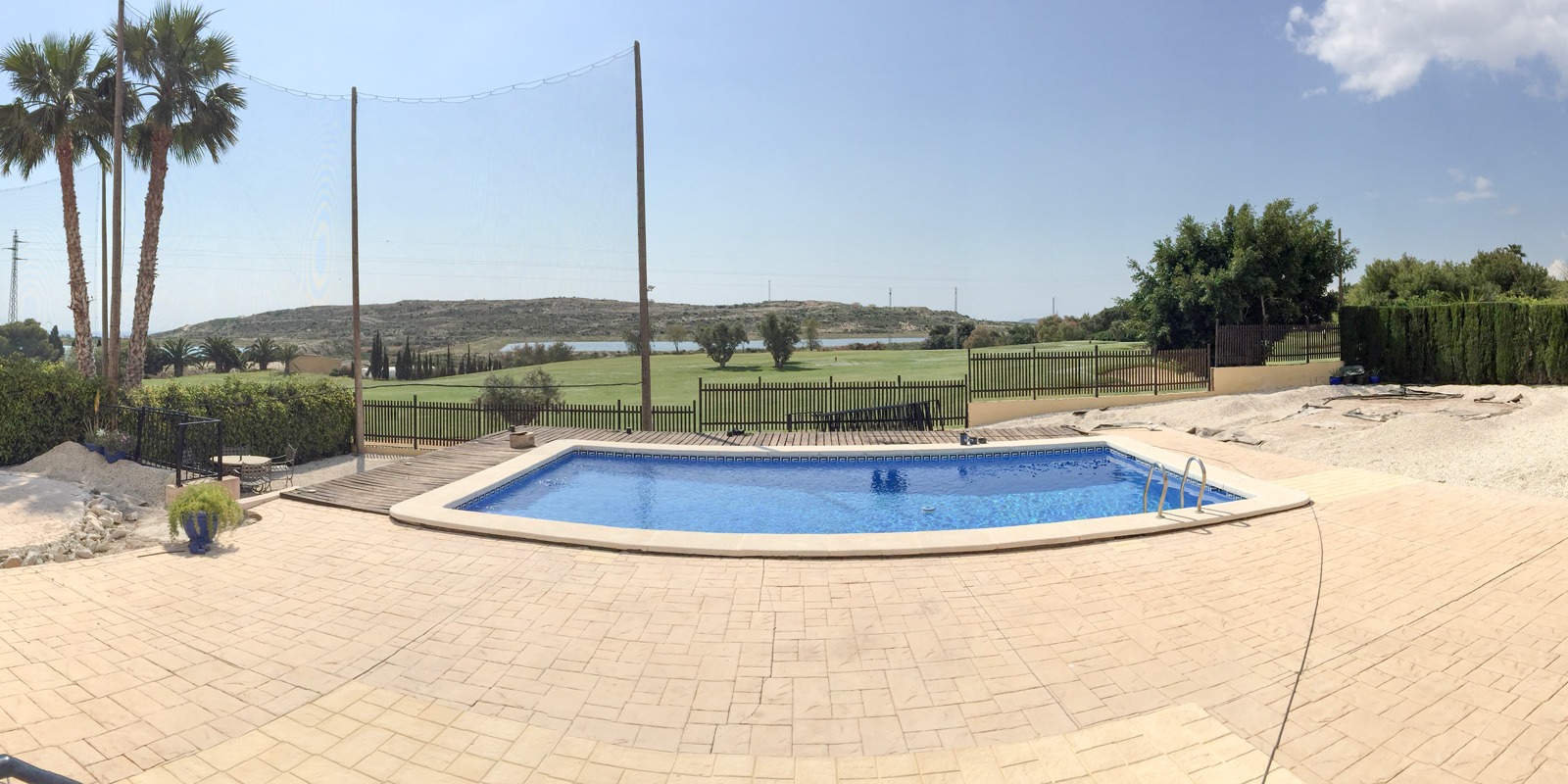 A beautiful villa recently purchased, located in Bonalba Golf, Alicante desperately needed a new face, the Garden reshape and Pool renovation was a priority.

As the pictures above show, the existing shape of the pool was very poor, it was loosing water and the walls and floor were cracked.
The pool tiles were coming off and the grout was like powder.
We've managed to repair the cracks sorting the leaks and then we've re-tiled the entire swimming pool with top quality glass tiles.
After re-grouting it, the swimming pool came back to life, looking inviting again.
Also, we've re-positioned the pump house. Before was right in front of the villa and we've managed to put it below the new terrace.
This way, beside you don't hear it anymore, it is covered properly and safe from flooding or rubbery.
After that was the patio, the wooden deck:

The existing wooden deck was bended and burned by the sun, and we've replaced that with concrete terrace.
The proper concrete base and metal structure, with strong concrete, will last much longer and look the way it should, from the beginning.
After that, we had to build a Pergola, with a rised base and steps:

After building the concrete base, in round shape of 5 meters in diameter, we've built 3 steps and finished with Crazy Paving.
Finally, the whole terrace had to be re-concreted and have Crazy Paving.
The Imprinted Concrete was a bad idea from the beginning( Why Imprinted Concrete is not an option).
The plan was to demolish all existing patched patio, dispose it, compact the ground, prepare new levels, fit drainage system, fit metal structure, concrete the new base, lay new Crazy Paving and grout.
At the edge, the terrace we finished it with a white Balustrade, to properly complete it.